Shopping Cart
Your Cart is Empty
There was an error with PayPal
Click here to try again
Thank you for your business!
You should be receiving an order confirmation from Paypal shortly.
Exit Shopping Cart
| | |
| --- | --- |
| Posted on May 11, 2016 at 11:55 AM | |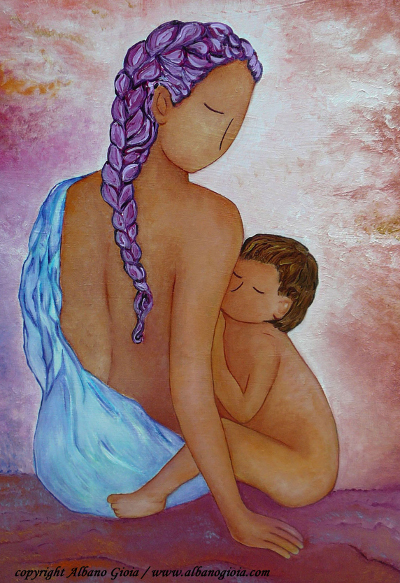 In my service as a Birth Doula and Montessori teacher over the past  27 years, I have often noticed a similarity in the needs of the birthing  woman and of the child absorbed in the flow of his/her learning. I  have also noted that the ways to assist each of these profound  efforts are, indeed, quite the same: to help create and protect the  environment, to respect inner wisdom, and to stay out of the way. I  experience the unfolding of labor and birth, and the engagement of  a child, as a wellspring; I watch in wonder and awe at the water  rising and falling, yet cannot know its powerful source. It is a mystery  beyond me.
 In both the woman and the child, there is a natural drive directing  their bodies and actions, which allows them control of their  experience. Each moment is a bridge to the next, bidden by the  unleashing of an irresistible inner urging. As nature intended, there  is only one way forward, and that is one of becoming through being.  A prepared environment that is centered on patience and trust is  essential to permit the woman and child to surrender to their natural  impulses. Ways to consider how to create such environments are  explained in these words, "I have been taught where women are  free, we will learn how they give birth best. They will show us. They  will trust us. Look at them and listen closely." (Michel Odent, French  Obstetrician and Birth Advocate)
If we consider the mother as the first environment for the child, then this preparation begins as her body supports herself and her baby during the months of her pregnancy. Her sensitivity to preparing the perfect environment to labor and birth is especially acute in the last weeks and days before birth when she experiences a strong desire to be ready. This "nesting instinct" is driven by her powerful intention for the preservation of herself and her unborn child.
 Throughout pregnancy, and during the natural process of labor,  hormones are secreted in the mother and baby which help reduce stress, pain, produce good labor contractions, stimulate breastmilk production, and enhance the 'falling in love' period between mother and baby after birth. One hormone released is adrenaline which keeps the mother in a very alert state, where she has intense sensitivity to what might bring harm to her or her baby. If the mother is disturbed during labor, this hormone creates a fight-or-flight response in the mother, which can bring labor and birth to a stop until she again feels safe to continue. We can compare this disturbance to one in which the child who is absorbed in his/her work, becomes disrupted by some external. Once this disturbance happens, the child will cease his/her experience. The moment is erased.
If, however, the laboring mother or the child, has reached a point in their process where they are strongly immersed in their own flow of experience, then no disturbance can unsettle their journey. There is a focus and concentration which, if left alone, is untouched by what is outside. Maria Montessori mentioned this potential in the following, "The child whose attention has once been held by a chosen object, while he concentrates his whole self on the repetition of the exercise, is a delivered soul in the sense of the spiritual safety of which we speak. From this moment there is no need to worry about him - except to prepare an environment which satisfies his needs, and to remove obstacles which may bar his way to perfection." (Dr. Maria Montessori, 'The Absorbent Mind', Clio Press, 248)
These singular moments of striving for what is a common need in both the mother and child, is both simple and beyond words. In the help that we give to women and children, we can reflect on, and remember this, "You are a birth servant. Do good without show or fuss. If you must take the lead, lead so that the mother is helped, yet still free and in charge. When the baby is born, they will rightly say: 'We did it ourselves!'" – Tao Te
Categories: None
/